Our mission is to provide 100% on-time delivery.
Aerospace

Industry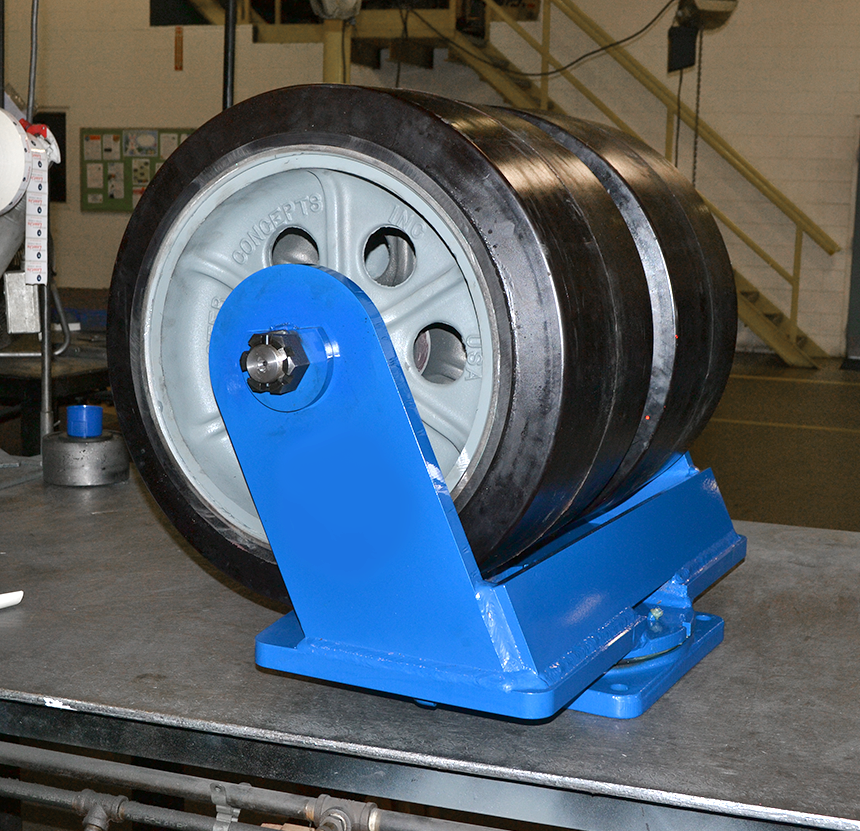 Aerospace Industry Casters
Aerospace is a diverse and demanding industry. Platforms used in aircraft and spacecraft assembly must be able to handle hundreds of thousands of pounds while maneuvering safely and efficiently. While outside, ground support equipment is needed to transport in all kinds of environmental conditions.
Aerol offers a complete line of aerospace industry casters that are up to par for the grueling demands of aerospace and military applications, including a complete line of aluminum casters that are lightweight and corrosion-resistant, yet durable.
In addition to our standard caster wheel products, we can also design a caster to meet unique and exacting applications. From shock-absorbing casters that can transport fragile loads to pneumatic wheel stands designed to transport high-value products like aircraft engines, Aerol can be a high-value asset for your operations.
Why We Are A Preferred Supplier
You'll find many aerospace caster products designed to deliver a faster ROI while adding efficiency and safety by accessing the product portal below. Or, visit our Live Chat to talk to a genuine Caster Concepts representative.
In addition to a robust product offering, Aerol uses Security by Design, an approach to cybersecurity based on prevention.  This includes providing clients with encrypted channels of communication while protecting their data, designs, and intellectual property. As we continue our journey into cybersecurity, we're excited to continually provide measures to keep our clients' information safe and secure. Here are some of the security protocols to help us on this path:
NIST SP 800-171
2. CMMC Level 3
3. NIST SP 800-53
4. ISO 27001 / 27002
5. COBIT2019
6. ENISA (European Network and Information SecurityAgency)
7. GDPR
8. CIS