What is Ground Support Equipment?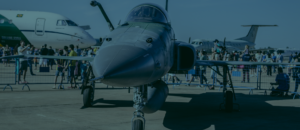 An important aspect of the aerospace industry is using ground support equipment to service aircraft in various environments, from harsh weather environments brought by rain and snow to hot and frigid temperatures. This equipment includes casters and wheels designed to move and direct the movement of large objects safely and efficiently.
Coupled with the varying weather conditions are the surface conditions of a factory floor, tarmac, and other surfaces exposed to the elements. Uneven surfaces, cracks in the cement, and obstructions such as rocks or debris can cause a bumpy or unstable ride and cause damage to expensive and sensitive cargo.
Proven mobility solutions for aerospace and military applications.
Aerol wheels and casters are exceptionally well known throughout the United States for their durability and low maintenance cost. Because of our high quality and performance, every major industry and military branch uses Aerol wheels and casters in hundreds of different applications.
Aerolast wheels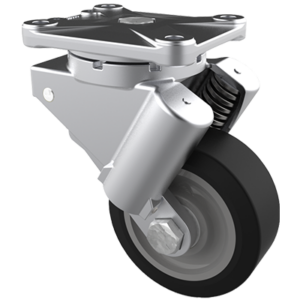 Aerolast polyurethane wheels take full advantage of the unique resilience, hardness, abrasion resistance, and outstanding mechanical properties that urethane elastomers provide. Aerol can fabricate parts to almost any shape or size, from miniature components of the most complex shape to massive parts of monolithic structures weighing hundreds of pounds. The high machinability factor of Aerolast wheels makes them an excellent choice for prototype and short-run development prior to production casting.
Spring Loaded Casters
While choosing a wheel is essential for your ground support equipment, selecting the right caster is imperative. Like the wheels, you need to reduce the shock and vibration to protect your cargo.
Aerol spring-loaded casters are thoroughly tested under various conditions, providing maximum shock absorption, even when the truck or dolly is empty or nearly empty. Commercial-type coil spring combinations provide optimum shock absorbing characteristics for heavy loads, light loads, and the variable loads experienced between empty and loaded cart operating conditions.
Pneumatic Wheels
Most of the problems that persist with using casters on your ground support equipment are directly impacted by the type of wheel you choose. Our pneumatic wheels are perfect for high- and low-speed applications, as in baggage, utility cargo, and military applications. Aerol pneumatic wheels are also offered with sealed-hub construction for use where air-tight, water-tight, and permanent lubrication features are essential, as in boat trailers and all-weather and dust applications.
Cushion Tread Wheels
When the special features of a pneumatic tire are not required, the advantages of a solid rubber tire come into play. Because many aerospace and manufacturing operations need a versatile and reliable solid rubber-tired wheel, Aerol developed a line of Cushion Tread Wheels that complies with all dimensional and performance requirements of Specification MIL-W-21985.
The obvious advantages of a solid rubber tire are, first, that it will not go flat even when punctured, and second, that it has a higher load capacity than the pneumatic tire of the same size. Cushion tread wheels offer shock mitigation characteristics comparable to pneumatic tires, require minimum maintenance, and feature a compact design.
Maintenance Free Swivel Sections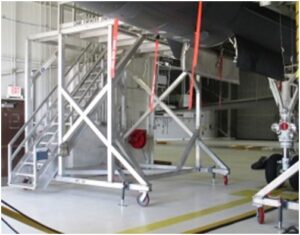 Maintenance Free heavy-duty casters reduce the force exerted to turn or start rolling. They feature neoprene-sealed precision ball bearings and hardened raceways that provide smooth swivel rotation with less effort. These features, which are privy to Maintenance Free casters, eliminate the cost and need for maintenance programs and lubrication schedules, saving our customers time and money. These maintenance-free casters perform even through the various elements that face ground support equipment daily. If you are looking for casters to implement on your aircraft crew stairs, you should consider going maintenance free.