Our mission is to provide 100% on-time delivery.
Ground Support

Industry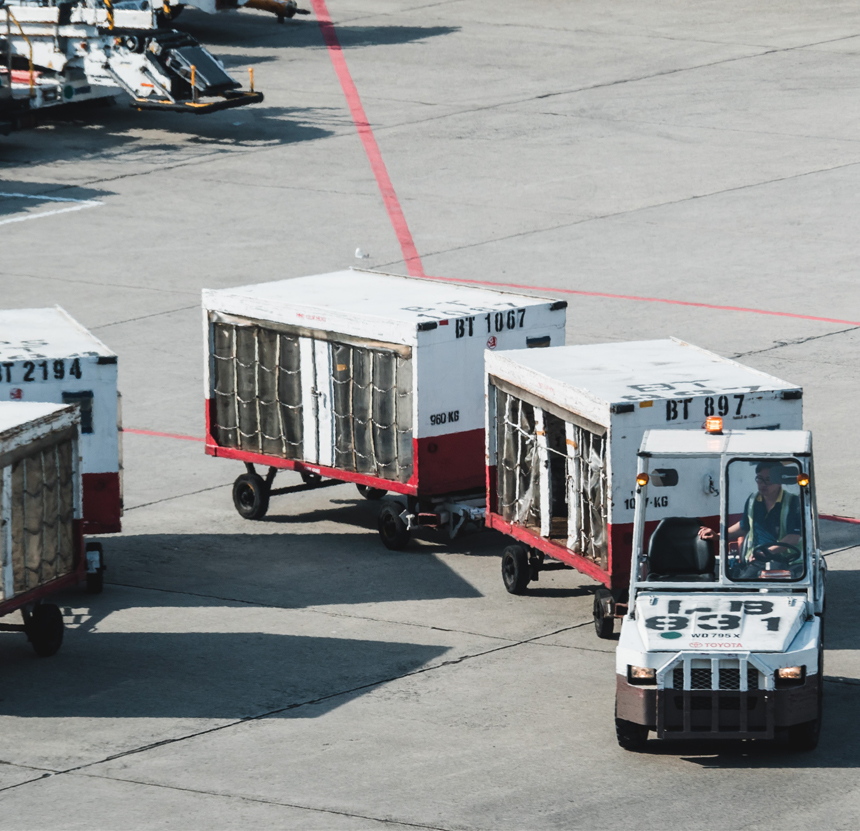 Ground Support Equipment Casters
The ground support equipment industry requires the proven durability that Aerol offers. Whether it's casters or running gear for a luggage cart, cargo deck, aircraft maintenance stand, or a low profile cargo handling cart, this equipment must withstand harsh elements, uneven surfaces, and the constant wear and tear they undergo daily.
Our cushion tread wheels are designed specifically for military performance and our pneumatic tires mitigate shock by cushioning the load and easily roll over obstructions, uneven floor surfaces, and rough outdoor terrain. Our ability to protect precious cargo with dependable and durable casters is something we have helped customers successfully accomplish for years. From aviation to the military to all types of applications, Aerol provides industry-leading motion solutions from the ground up.
Aluminum Caster Options
While not as strong as steel, our full line of aluminum casters offer specific advantages, including corrosion resistance, spark resistance, and weigh less than their steel counterparts.
Whatever your ground support transportation needs, Aerol will provide you with the specific product you need. You can easily view our full line of casters, caster wheels, and running gear by searching our Ground Support Solutions. You can also talk to a genuine Aerol representative via Live Chat.  We are here to help you realize your ground support needs.